GNC Girls Hostel
Guru Nanak College, Sri Muktsar Sahib
Principal, Dr. Tejinder Kaur Dhaliwal
---
HOSTEL INCHARGE – Ms. Navjotpreet Kaur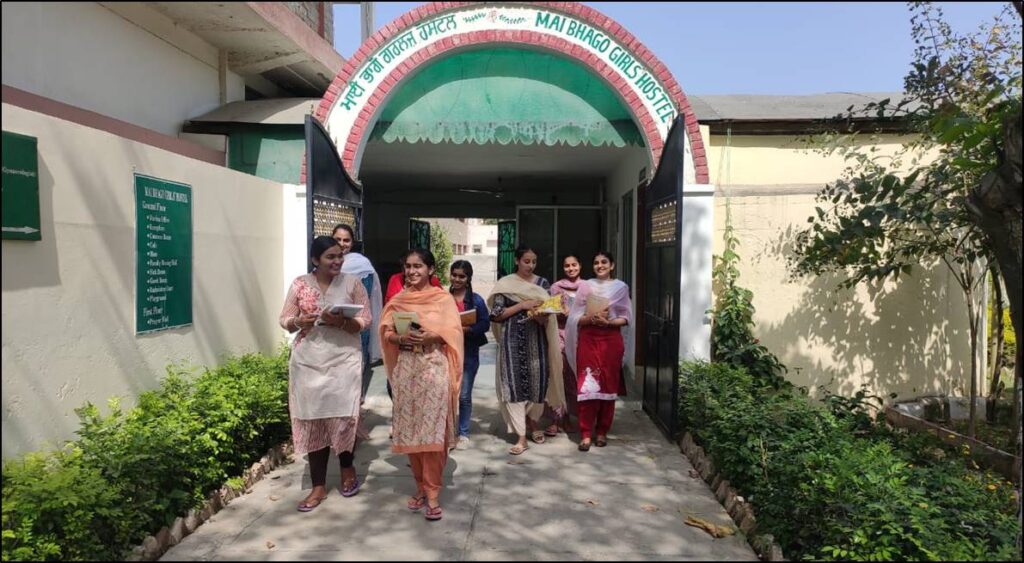 FACULTY
---
Hostel In charge-Miss Navjotpreet Kaur
Assistant Warden-Mrs. Jasveer Kaur
Hostel Helper-Mrs. Manpreet Kaur
Residential facilities Available In the College Hostel
Fully safe residential facility for girls within the campus.
74 standard rooms with attached bath rooms
Common and recreation room facility available.
The gateway to the Guru, the place of worship Gurdwara sahib is situated within the college campus.
Laundry services are available in college campus.
Air cooler facility in most of the rooms.
Rooms with attached washrooms and with beds, tables , chairs and almirahs.
Generator facility(3 generator) for power supply
24 hours electricity service.
Water coolers with RO system.
15 CCTV cameras only for hostel campus.
Solar energy along with geyser facility for hot water.
Free internet connectivity through Wi-Fi system.
The college provide medical assistant to students in its campus.
Mess facility with vegetarian meals only.
Parking facility for two wheelers and four wheelers.
Free gymnasium for every student to exercise.
Hostel warden office and temporary residents in the college campus is available.
Lush green, ecofriendly and beautiful landscape in the hostel.
Coaching classes are available for weeks students with assistancy resident faculty.
The hostel has one canteen, provisional store and juice bar in its campus
SAFETY AND SECURITY
The college ensures the safety and security of students in the hostel through a dedicated team of security personnel. There are 4 security guards to take care of proper decorum that is maintained on the campus and assist the students in case of emergency. Also, many CCTV cameras have been installed in the hostel campus surveillance. There are many fire extinguishers equipments are also been installed in the places of the campus to tackle with any mishappening.
ACTIVITIES
Daily evening assembly
Welcome party
Festival/ Gurpurab celebrations
Hostel farewell party
Trip and tours
Organizes various camps i.e.NCC ,NSS, Gurmat sabha camps ,workshops and Personality development programmes.
HOSTEL FAREWELL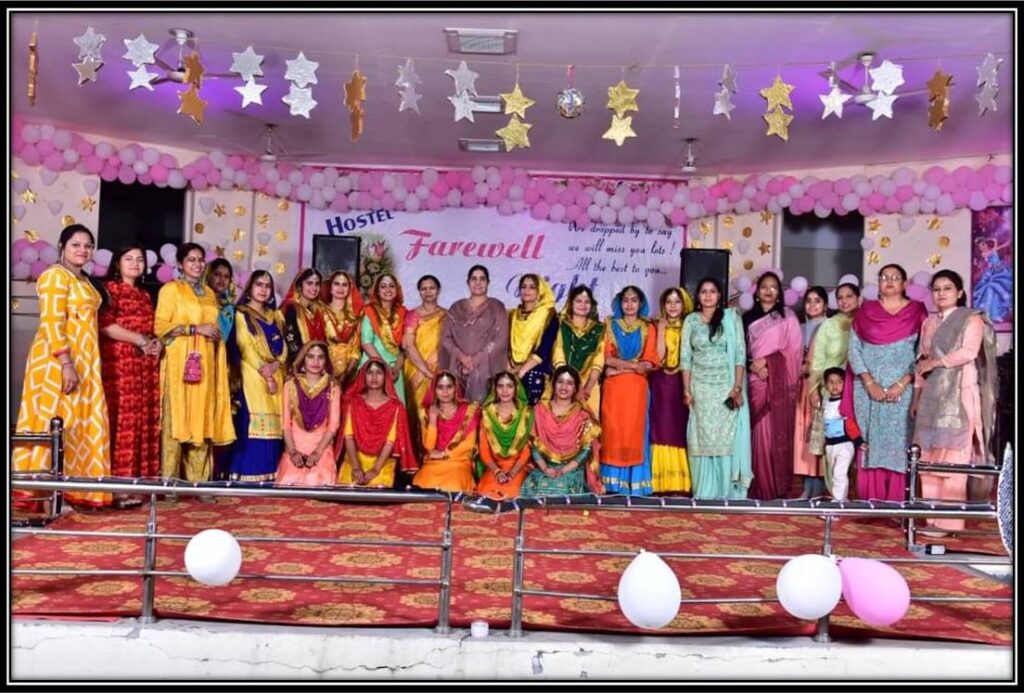 TIA TEEJ DIA